EMBEDDIA partners from the Faculty of Computer and Information Science (University of Ljubljana) organized a workshop on modern NLP through large pre-trained language models on September 29th, 2020 in Ljubljana, Slovenia.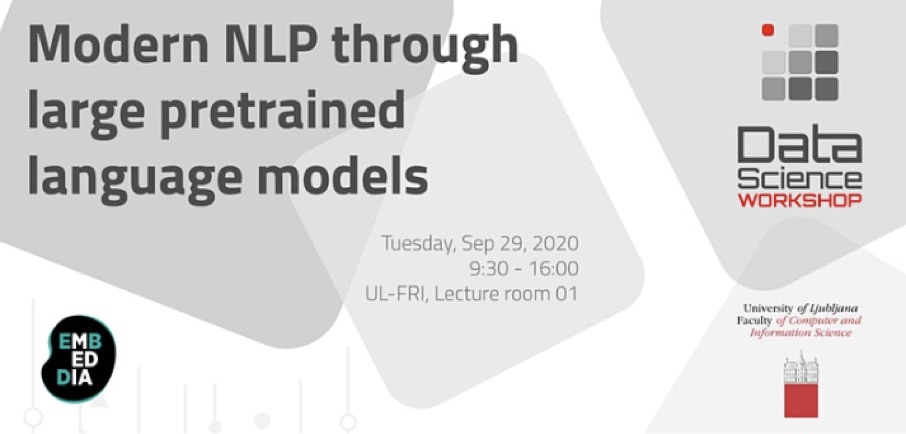 The workshop was primarily aimed at data scientists (academics, professionals, or students) that know some programming in Python and want to learn the basics of modern natural language processing. It was instructed by EMBEDDIA's technical manager Marko Robnik-Šikonja and touched on the following subjects:
text preprocessing,
text representations,
basics of neural networks for text processing,
neural language models,
BERT and transformers,
hands-on (a downstream task with transformers): sentiment analysis, named entity recognition, text generation, etc.