EMBEDDIA partners meeting
June 27-28th, La Rochelle, France
The EMBEDDIA consortium met for a regular project meeting in La Rochelle, France. The meeting was very productive.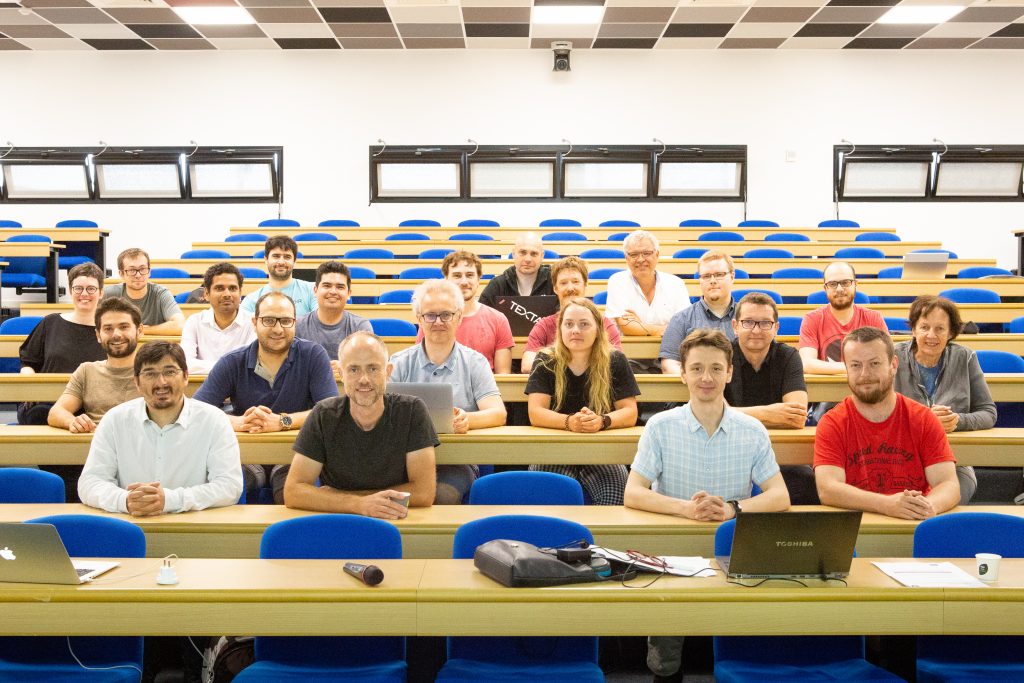 Presentation of EMBEDDIA at the European Youth Science & Media Days 2019
June 5th 2019, Strasbourg, France
Adjunct Professor Carl-Gustav Lindén from the University of Helsinki gave an invited talk and presented EMBEDDIA at the European Youth Science & Media Days 2019. The event was arranged by the European Science-Media Hub (SMH) and was organised on the premises of the European Parliament in Strasbourg. The audience consisted of around 80 journalists from all around Europe and the overall theme of the was "AI and journalism". In his talk, Carl-Gustav Lindén focused on human-machine interaction in journalism with a focus on automation. Lindén also underlined the importance of EU funding for long-term strategic innovation in important areas not otherwise covered, in this case, language technology for less-resourced languages.
Between Euphoria and Dystopia: AI, journalism, and perceptions in leading newsrooms
May 21st 2019, Toronto, Canada
Professor Marko Milosavljević from the University of Ljubljana held a public lecture in Toronto, at Ryerson University, on the use of AI in the newsroom and its relationship with journalism and the EMBEDDIA project.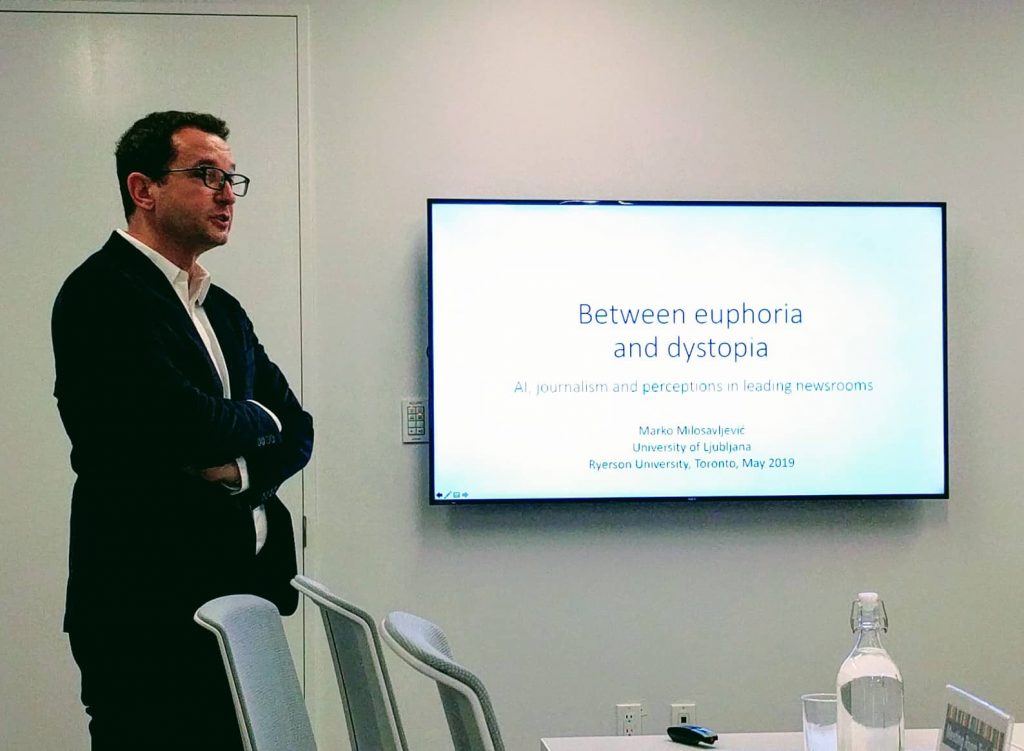 Showcasing Language Technology in H2020 and CEF Telecom Projects Workshop
26th April 2019, Brussels, Belgium
EMBEDDIA was presented at the "Showcasing Language Technology in H2020 and CEF Telecom Projects" workshop that was held on the 26 of April 2019 in Brussels.
The workshop introduced Digital Service Infrastructures and their stakeholders at Member State level to language technology related projects in the H2020 program and in CEF Telecom portfolio. This workshop was organized by DG Connect with the support of eTranslation (DGT) in the framework of the CEF program (SMART 2016/0103).
EMBEDDIA was presented during a 15 minutes oral presentation and during a poster presentation and discussion session allowing visitors of the workshop to get more detailed information about the project.
Workshop on Identification of media users' needs
12th – 13th March 2019, Tallinn, Estonia
The objective of the workshop was to identify the needs of media partners within the EMBEDDIA project and their integration within the project's tasks. The two-day event consisted of group discussions between researchers and representatives of the media partners. Discussions were organised on work package level, and focused on identifying use-case scenarios and their solutions, which are of interest for the media partners.
The workshop was successful. The meeting concluded with a meeting with editors from Ekspress Meedia newspapers and portals, and a visit to the Delfi AS newsroom (the biggest web portal in Estonia).